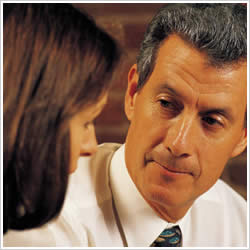 Establishing the Listing Price to ask for your Property is perhaps the MOST important step you will take. If your price is set too high (even in a very strong sellers market) you will not get an offer. If you set it too low, you will effectively be giving away your money. Establishing a price balancing between these two Pricing levels and giving you the opportunity to negotiate will be our objective.
I will provide you with complete market information prior to establishing a listing Price for your Property.  I will show you both actual sale of Properties similar to yours and what Homes are currently on the Market in competition with your home. You will be provided with a list of Properties, most comparable to yours in terms of square feet, year built, condition of the Property, proximity to you property, lot size, date of sale or time on the market.
I will also use my 30 years of experience over about 900 sales to help you establish a Price Point which will meet the requirements of Appraisers. Remember that about HALF of the properties sold in Summit County will have a Mortgage Lender who will insist on an independent Appraisal prior to Financing a Buyer for your Home.  And cash buyers often reserve the right to have an appraisal even if many don't follow through and order one.  Either way, if the property fails to appraise, it is a major problem.
During the process of finalizing the Listing Price, I will give you an estimate of the net proceeds you can expect from a sale taking into account the recent List Price to Sold Price ratio. The goal is to give you a reasonable expectation of what you will receive at closing.
What I will NOT do is "buy" your business by over-promising on the value of your property or offering to work for less compensation than I know will allow us to give you the kind of service I have offered my customers for the past 30 years.  You can undoubtedly find less expensive brokers, but as in anything, you get what you pay for.
What's your Home Worth?
What's your property or home worth? Find out by filling out this market analysis request form.
* There is no obligation, your information will be kept strictly confidential.